Week 02: Power grid
15 January, 2011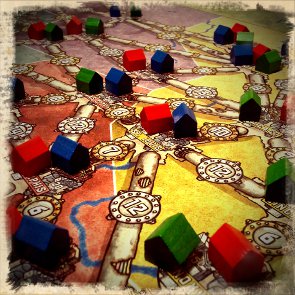 When it's -20C outside, I'd rather stay inside and this afternoon we decided to "play" power grid so we'd know the rules well and can introduce it to some of our game playing friends.
To better understand the dynamics, we added an imaginary player for which we together decided the tactics. Guess what, it won. Well, we know the rules by heart now and next time there'll be just human players!
So far, I recommend Power grid.