Week 13: Balcony plans
03 April, 2011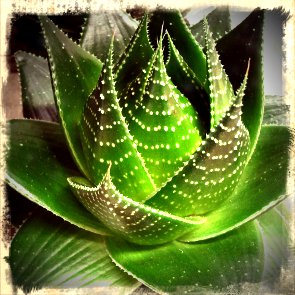 Last night I fell asleep listening to the sound of water dripping from the roof. Real nice knowing that there'll be less snow tomorrow...
We've made some plans for what to grow on the balcony and since the white wild strawberries survived the winter, there's something to really look forward to when the autumn comes!
We took a trip around town to pick up some gardening supplies and in one of the stores I saw this aloe plant I really liked.