Umeå 2014: Burning Snow
01 February, 2014
The official inauguration has taken place! People everywhere downtown and even the bridges surrounding the the spot on the river where the event took place where crowded. Unofficial numbers guess that there were around 55000 people present.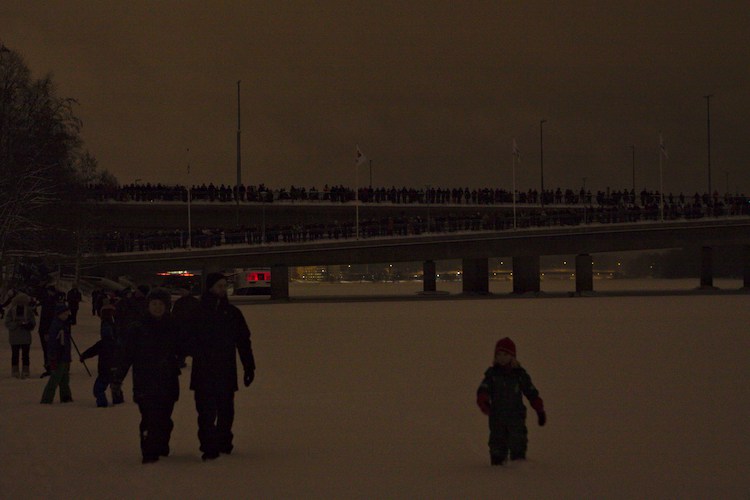 There was a light show with some small flying things (radio controlled helicopters?) that had lights in different colors. One of the patterns they formed was the logo used for the Capital of Culture project.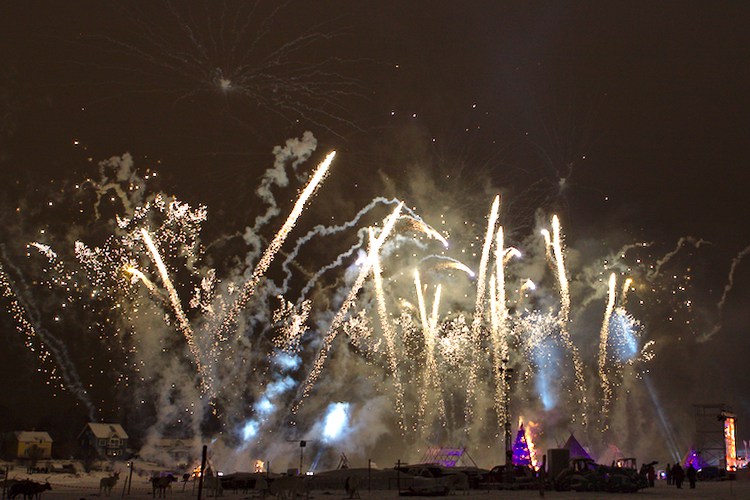 Yes, there were fireworks as well.
And the light show ended with something that resembles the pr image used for the event.
On my way home from the event, I noticed a painting on an ice block that has received much attention in the media for different reasons...
Finally, this is different and I like it: