07 January, 2012
New year and besides meeting friends and having a nice dinner, there's the chance to photo fireworks which can't be missed! The big fireworks were supposed to be downtown but we had no plans of going there, instead we went outside to a small hill and waited to see what would be launched nearby.
I felt a bit rusty and in the start I looked in one direction and something nice went off behind my back - but then I got on a roll and got several shots I'm happy with.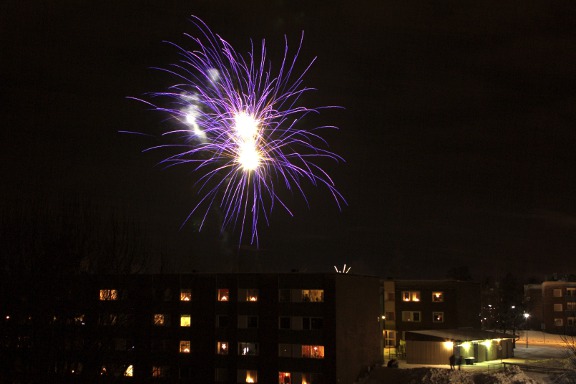 Technical stuff: shooting raw, manual mode, f/5, bulb mode, iso 100, tripod, remote trigger.
Software: digikam for raw conversion and lens correction, gimp for rotating and cropping.