Photo triplet: dreams
08 May, 2011
I noticed that the photo triplet has returned after a few weeks pause. This time, the theme is dreams and after some breakfast coffee and some contemplation an idea was formed.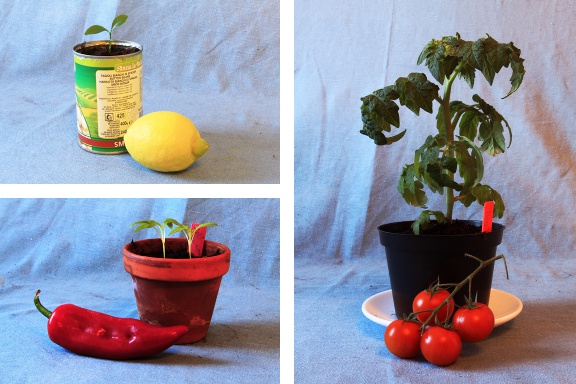 Fruits and vegetables from the local store is okay, but homegrown things tastes better and we have some different plants we're taking good care of and dreams about what they'll give us later on this summer.
Yes, I know there won't be any lemons this year or the next but I can wait. Our passion fruit plants are about a year old and we're waiting and dreaming about fruit from them as well!