Photo triplet: Femininity
12 November, 2011
Two weeks ago, the theme at fototriss was masculinity - this time it's the opposite: femininity. When I grew up my mom and grandma used to knit socks and stuff for me. I'm lucky man, my wife also knits and sometimes I do get a pair of new socks so for me, a knitting basket with yarn and related tools is something I associate with femininity.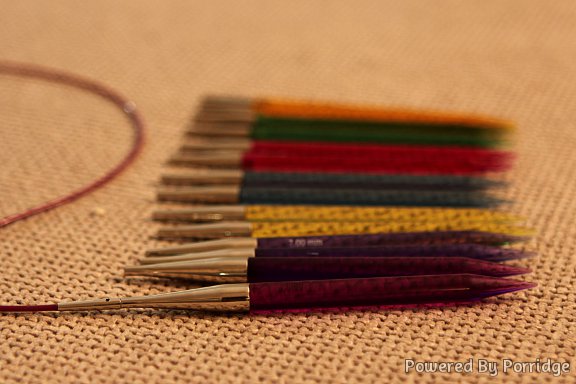 I do know that some men also knit but that won't change my mind, and overall, I'm very grateful for what the textile industry have done, without them we might not have had computers.
In case the middle image looks strange, I've been taught it's a quite new kind of new knitting needles where one can combine needles with the right size with a cable for round knitting.